La primera vez que blogueé sobre la cuestión, tengo que decir que me sorprendí mucho del tratamiento tan nefasto que se le da a la cuestión. Hay dos cosas de la misma que me sorprenden muchísimo:

en primer lugar, que vean normal que se mutile en unas condiciones higiénicas inexistentes a las niñas (en muchos casos, tan sólo tienen 9 meses de edad), mientras los

multi-culturalistas

aplauden con las orejas. Por supuesto, la niña no da su consentimiento...

en segundo lugar, que los progres, que dan una plasta absoluta con lo del placer sexual, aplaudan una práctica que va directamente dirigida a privar a las niñas de tener una vida sexual completa el día que sean mayores. Consideran los que la hacen que así las niñas estarán

tranquilas

, mientras las casan con 11 años con

apuestos

señores de 40.

tipo 1: circuncisión de la Suna: llamada así porque se refiere a una tradición enseñada por Mahoma. En este caso, se le corta el prepucio y puede conllevar también la excisión de parte o de todo el clítoris. Se practica en Egipto, Etiopía, Somalia y Tanzania en la parte Este de África, y de Sierra Leona a Mauritania, y en todos los países de la zona central entre ambos, incluída Nigeria, el país más poblado. También en ciertas zonas del Oriente Medio, como Omán, Yemen, Arabia Saudí y los Emiratos Árabes Unidos.
tipo 2: clitoridectomía: consiste en la extracción del clítoris y de los labios mayores y menores. Normalmente tiene lugar en los países en los que la infibulación ha sido prohibida. Fue iniciada en Sudán por las viudas de mediana edad, cuando la legislación británica prohibía la infibulación.
tipo 3: infibulación: es la 2 pero,además, a la mujer se le cose con hilo los dos lados de la vagina, asegurándose después con espinas, u otros materiales. Se le deja una abertura pequeña para que pase la orina y la sangre menstrual. Cuando vaya a mantener relaciones sexuales en la noche de bodas, se le debe abrir y luego se le volverá a coser para asegurar la fidelidad a su marido. Se practica en Somalia y donde viven los de la étnia somalí (Etiopía, Kenia y Djibouti), así como en el Valle del Nilo, incluído el Sur de Egipto, y a lo largo de la Costa del Mar Rojo.
Tomado de
Wikipedia
:
La Organización Mundial de la Salud apunta
otros tipos -menos realizados- de FGM
/
According to World Health Organization there are other types of FGM, which are less common, but exist
:
Type IV - pricking, piercing or incising of the clitoris and/or labia; stretching of the clitoris and/or labia; cauterization by burning of the clitoris and surrounding tissue;
scraping of tissue surrounding the vaginal orifice (angurya cuts) or cutting of the vagina (gishiri cuts);

introduction of corrosive substances or herbs into the vagina to cause bleeding or for the purpose of tightening or narrowing it; and any other procedure that falls under the definition given above

.
Traducción:

Tipo IV: agujerear, poner aros o hacer incisiones en el clítoris y/o en los labios; alargamiento del clítoris o de los labios; cauterización realizando quemaduras en el clítoris y los tejidos de alrededor;
raspado del tejido alrededor del orificio vaginal (mediante cortes de

angurya

) o cortado de la vagina (o cortes de

gishiri

);
introducción de sustancia corrosivas o hierbas dentro de la vagina para causar hemorragias o para hacerla más fuerte o empequeñecerla; y cualquier otro procedimiento que caiga dentro de la definición señalada más arriba.

Los efectos según la misma OMS son variados /
Effects, according to WHO, are
:
Immediate complications include severe pain, shock, haemorrhage, urine retention, ulceration of the genital region and injury to adjacent tissue. Haemorrhage and infection can cause death.

More recently, concern has arisen about possible transmission of the human immunodeficiency virus (HIV) due to the use of one instrument in multiple operations, but this has not been the subject of detailed research.
Long-term consequences include cysts and abscesses, keloid scar formation, damage to the urethra resulting in urinary incontinence, dyspareunia (painful sexual intercourse) and sexual dysfunction and difficulties with childbirth.

Psychosexual and psychological health: Genital mutilation may leave a lasting mark on the life and mind of the woman who has undergone it. In the longer term, women may suffer feelings of incompleteness, anxiety and depression

.
Traducción:

Complicaciones inmediatas incluyen: dolor agudo, shock, hemorragia, retención de orina, ulceración de la región genital y heridas en los tejidos de alrededor. Tanto la hemorragia como la infección pueden causar la muerte.
Más recientemente, se ha incrementado la preocupación en relación al SIDA, por el uso de un instrumento para diversas operaciones, pero esto no sido objeto de investigación detallada.
Las consecuencias a largo plazo incluyen cistitis y abscesos, formación de escaras, daños en la uretra que puede dar lugar a incontinencia urinaria, dispareunia o relaciones sexuales dolorosas y disfunción sexual y dificultades en los partos.
En cuanto a la salud psicosexual y psicológica, la mutilación genital puede dejar una imperecedera marca en la vida y en la mente de la mujer a quien se le haya hecho. En el largo plazo, pueden padecer sentimientos de no estar completas, de ansiedad o depresión.
Como podemos ver es tal la brutalidad a la que son sometidas las niñas que es absolutamente degradante y escandaloso que alguien
aquí
, que no ha sido sometida, ya no a una operación de este calibre, si no a la humillación y a la vejación que eso conlleva, no condene esta práctica.
Aquí
teneis algunas fotos (ATENCIÓN, IMÁGENES QUE PUEDEN HERIR LA SENSIBILIDAD DEL LECTOR, PINCHA BAJO TU RESPONSABILIDAD;
in the link there are several photos of the results of FGM practised on women: the images are very graphic so see them only if you think you can stand them
).
La policía de Inglaterra
calcula
en unas 7.000 las niñas que sufren anualmente esta brutalidad, para "
marcar su paso a la edad adulta
". Se
calcula
que, tirando por lo bajo, al menos 66.000 niñas han tenido que pasar por ese trance en el país según el Departamento de Salud.
Algunos apologistas islámicos, como
la que me dejó este comentario (an Islamic apologetic, denying this is an Islamic issue)
, defienden que no es una práctica exclusiva del Islam. Démosle la palabra a
Robert Spencer
:
In reality, while many say that there is nothing in Islam which requires female circumcision, one of Sunni Islam's "Four Great Imams," Ahmad ibn Hanbal (from whom the Hanbali school of Islamic jurisprudence takes its name) quotes Muhammed as saying: "Circumcision is a law for men and a preservation of honour for women."
Sheikh Muhammad Sayyed Tantawi of Egypt's Al-Azhar University has called circumcision "a laudable practice that did honor to women."
En realidad, mientras muchos dicen que no hay nada en el Islam que requiera la circuncisión femenina, uno de los Grandes Imanes del Islam, Ahmad Ibn Hanbal (de quien toma el nombre la escuela Hanbali de jurisprudencia islámica) cita a Mahoma diciendo: "
La circuncisión es una ley para los hombres y la preservación del honor para las mujeres
".
El jeque Mahoma Sayyed Tantawi de la Universidad Al-Azhar de Egipto ha llamado a la circuncisión "
una práctica a elogiar que da honor a las mujere
s".
De hecho, las mujeres egipcias
son
(link in English) las que realizan la mutilación a sus hijas, incluso en contra de los padres, porque dicen que es una parte de la sunna del Profeta. Primero, en la entrevista, todas ellas dicen que llevan a sus hijas al médico pero luego cuando se les entrevista dicen:
Many people have appeared in the media, on TV, and have said that circumcision harms the girls. What do you think?

Villager: It doesn't do us any harm. We are used to it…

Interviewer: And it does not cause the woman any problems?

Villager: Not doing it is not normal.


[…]Interviewer: Doesn't it hurt the girl who is being circumcised?

Villager: No. She performs the circumcision, and the girl sits in warm water, and everything is fine.

Interviewer: The girl doesn't scream and cry?

Villager: She does, but we hold her down and the woman cuts it.

[…] Interviewer: When you hold her down, doesn't it affect her psychologically?

Villager: It does, but then she calms down.

Interviewer: Don't you think she remembers this when she grows up?

Villager: No, that's it. She will be happy about it.
De modo que no es un doctor, es la
daya
, una mujer del pueblo la que lo hace. También suele hacerlo un familiar (las madres) ayudadas por alguna amiga u otra familiar. Por supuesto, lo no normal es que no te mutilen y por supuesto, la
experiencia
no tiene ningún efecto piscológico en la menor. Se lo creen ellas, claro...
De modo que con estos antecedentes, el NYT publica lo siguiente (gracias a
Fausta
-link in English; MUST READ- por haberme llamado la atención sobre el particular):
When a girl is taken — usually by her mother — to a free circumcision event held each spring in Bandung, Indonesia, she is handed over to a small group of women who, swiftly and yet with apparent affection, cut off a small piece of her genitals. Sponsored by the Assalaam Foundation, an Islamic educational and social-services organization, circumcisions take place in a prayer center or an emptied-out elementary-school classroom where desks are pushed together and covered with sheets and a pillow to serve as makeshift beds. The procedure takes several minutes. There is little blood involved. Afterward, the girl's genital area is swabbed with the antiseptic Betadine. She is then helped back into her underwear and returned to a waiting area, where she's given a small, celebratory gift — some fruit or a donated piece of clothing — and offered a cup of milk for refreshment. She has now joined a quiet majority in Indonesia, where, according to a 2003 study by the Population Council, an international research group, 96 percent of families surveyed reported that their daughters had undergone some form of circumcision by the time they reached 14.
Cuando se lleva a una chica (normalmente por su madre) a una celebración de circuncisión gratis, que tiene lugar en Bandung, Indonesia, se le entrega a un grupo de mujeres quienes,

dulcemente y sin aparentemente ningún dolor, le cortan una parte de sus genitales

. Patrocinado por la Fundación Assalam, una organización de servicios sociales y de educación islámicos, las circuncisiones se realizan en un centro de rezos, o en una clase vacía para la ocasión, donde las mesas se ponen juntas, se cubren con sábanas y dulces almohadas, para que parezcan camas recién hechas.

El procedimiento dura varios minutos. Sale muy poca sangre. Después los genitales de la chica se llenan de Betadine

. Después se le pone de nuevo su ropa interior, y se la vuelve a llevar a una zona de espera, donde se le ofrece un regalo de celebración (alguna fruta o una prenda de ropa donada) y una taza de leche como refresco. Así, se une a la mayoría de Indonesia, donde, según un estudio de 2003, del Consejo de Población, el 96% de las familias han sometido a sus hijas a alguna forma de circuncisión antes de los 14 años.
Ahora vean la cara de la niña en el momento y vean
lo dulce y aparentemente sin dolor
que se produce esa mutilación (pinchad en la foto para ampliarla):
Ahora la peor: las lágrimas son retiradas de la cara de una
bebita
(como dirían los sudamericanos) de
nueve meses tras su circuncisión
:
Angelito... qué cara de horror... cuánto sufrimiento por una
gilipollez
. >:O(
Como dice
Vicki
:
The above photo was taken at the Spring 2006 clitorectomy festival held every year in honor of the Prophet Mohammed's birth. That must be something to look forward to every year: Children get Christmas presents to celebrate the birth of Jesus, little Muslim girls get their privates cut off to celebrate the birth of Mohammed. Well, wait, she does get a piece of fruit or some hand-me-down clothing, that must be a great comfort as she faces a lifetime of pain and sexual dysfunction.
Resulta que el mencionado
festival
(hay que tener
bemoles
para llamar a esa mierda con ese nombre...)
se realiza todos los años en honor del nacimiento de Mahoma. O sea, mientras que los niños reciben regalos en Navidad para celebrar el nacimiento de Jesús, las pequeñas niñas musulmanas reciben pequeños cortes para celebrar el nacimiento de Mahoma. Ohh, espera, recibe una pieza de fruta o alguna prenda tirada de ropa, debe ser una gran consuelo mientras le espera una vida de dolor y disfunción sexual
.
Aquí
(
Video of a 3-year-old girl to whom a FGM is practised: attention, extremelly graphic images, watch at your own risk
) postearon en Infidel Bloggers Alliance el vídeo de una FGM practicada a una niña de tres años. El vídeo es muy gráfico así que SÓLO lo debeis ver si confiais en que no os va a afectar especialmente. NO me hago responsable de los efectos.
More about the mistreatment of little children by Islam @ IBA
.
The debate on FGM in Africa, the Middle East and the Far East @ Religious tolerance
.
According to
UNICEF
:
Estimates of the total number of women living today who have been subjected to FGM/C in Africa, range between 100 and 140 million

. Given current birth rates this means that some 3 million girls are at risk of some form of female genital mutilation every year. Most of the girls and women who have undergone FGM/C live in 30 African countries, although some live in Asia. They are also increasingly found in Europe, Australia, Canada and the USA, primarily among immigrants from Africa and southwestern Asia

.
FGM: Strategies for eradication
.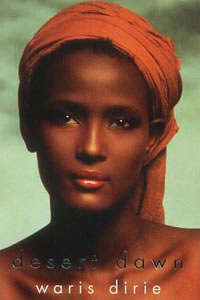 Waris Dirie
, embajador de la ONU contra la mutilación genital femenina:
Mama tied a blindfold over my eyes. The next thing I felt my fl

esh was being cut away. I heard the blade sawing back and forth through my skin. The pain between my legs was so intense I wished I would die

.



Mamá me tapó los ojos. Lo siguiente que sentí fue que alguien me estaba cortando la piel. Oí a la cuchilla ir y venir a través de mi piel. El dolor entre mis piernas fue tan intenso que quise morir.
Podeis leer sobre Waris Dirie
aquí
.