Another day, another treason from Zapatero's Government
(tx to
Elentir
for the
tip
):
Fuentes próximas al Palacio Real marroquí aseguran que Zapatero tendría decidido abrir negociaciones con Mohamed VI sobre el futuro de Ceuta y Melilla, en caso de ganar las elecciones. En Marruecos se baraja una fórmula de cosoberanía o gobierno compartido para tratar de que la opinión pública española asimile la cesión de las ciudades, posibilidad que siempre ha sido rehazada con indignación. La "hoja de ruta" preparada por Rabat exige, entre otros requerimientos, que la bandera alauí ondee junto a la española en Ceuta y Melilla. Desde 1982, el PSOE incluye negociar en su programa electoral el status de las dos ciudades

.
Sources close to the Moroccan Royal Palace state that Zapatero had decided to open negotiations with Mohammed VIth about the future of Ceuta and Melilla, in case of winning the elections. In Morocco, they consider that the most probable solution is a co-sovereignty or a shared Government to make the Spanish public opinion assimilate the cities' cession to Morocco, possibility that has always been rejected with indignation. The "plan" prepared by Rabat asks, among other requirements, that the Moroccan flag should flutter with Spanish one in Ceuta and Melilla.

Since 1982, Socialists have been including the proposal to negotiate the status of both cities in their electoral program

...
SINCE 1982 (the first time Socialists won) they had this plan... If this is true (and I really believe it is), it's a total and definite caving in.... 500 years ago there was NO MOROCCO, there was ONLY SPAIN. And these trearcherous busy-bodies from Socialism are going to give them away, AGAINST THE WILL OF SPANISH PEOPLE. And to a kingdom which does not respect the basic Human Rights of its own people (seven years in jail for taking part in a demonstration). Pfrtttttttttttttt!!!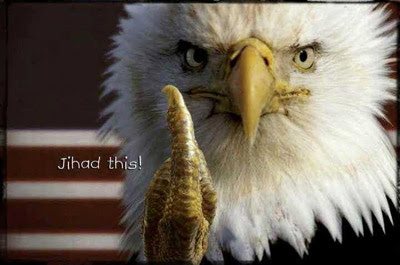 And to its collaborators the same...
Of course, they
tried
to convince us that the return of the Moroccan Ambassador was
the end of the crisis
. I understand why....
I will not submit.